Café Rouge DEMO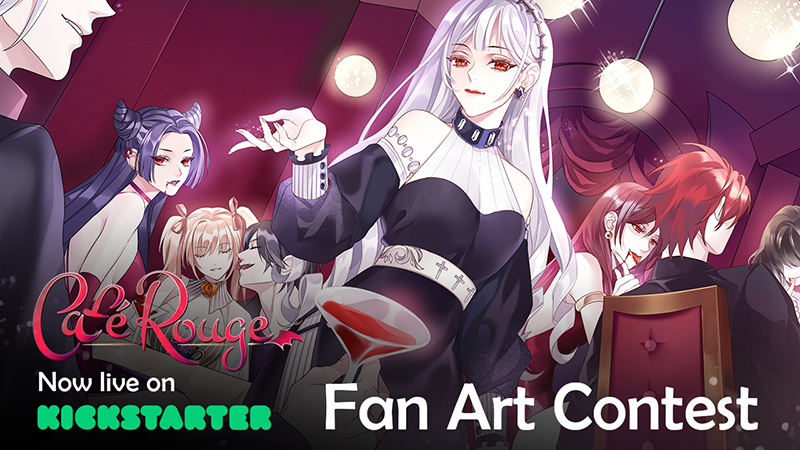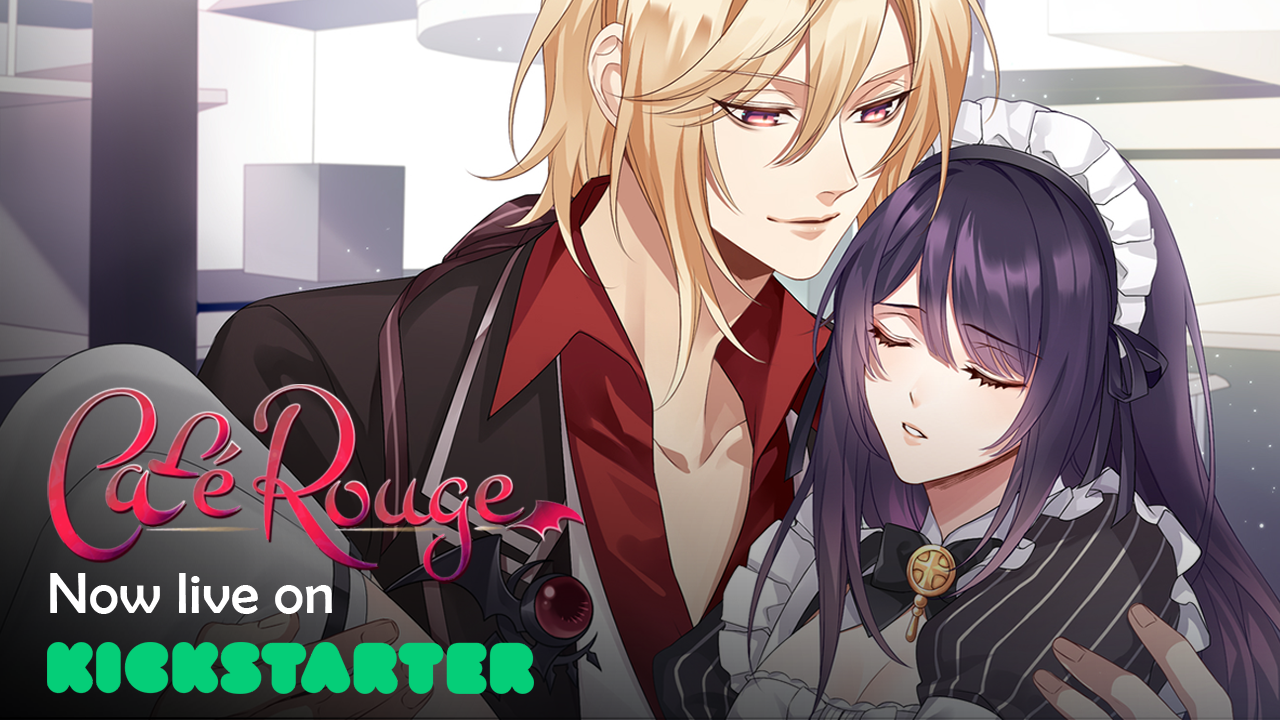 Play Online at CloudNovel here
Isis, your average American teenager, happens upon a part time job opening at Café Rouge. During the day, it is a normal, quaint café and bakery. But when night takes over, it is transformed into a five star restaurant-theater-café, with live stage performances and mysterious customers arriving in the middle of the night.
As Isis delves deeper into this strange café, she becomes entangled in the mystery of its' haunted world. Will she find friends, or enemies? Will she follow fate or make her own destiny? Will she find love?
That is for you to decide.
Full Game Features
3 Pursue-able male love interests (might add more)
Customizable name for main character (default is Isis Black)
8 Side characters (might add more)
Original art and story
Same beautiful original sound track like in the original 2012 game
7+ Hours of gameplay
40+ CG illustrations
No annoying cooking mini games (I'm taking them out of this remake)
Completely new character designs (Isis will no longer have green hair)
Install instructions
For windows, double click the nw-app.exe.
For mac, double click the nw-app.app.
Comments
Log in with itch.io to leave a comment.
OH MY GOSH this was the game i used to play fhdsjasks I'm EXCITED can't wait!!!!!
It was my first visual novel :'(I am getting emotional.Looking forward guys!!<3Also Damien I hope you can be romanceable.Fingers crossed

I saw this and just had to support it on Kickstarter! Already invested considering the beautiful art, interesting characters and successful 2012 release. Personally tho, wish I could romance Demian coz he is by far the most handsome.
Technically our stretch goal for the Candice and Demian side story is the only way you can romance Demian...


SPOILER!!!

...since he is your cousin, we didn't want you to date a blood relative.
Oooo I see, well Candice and Demian would make for an interesting side story ;)
I'm sure we can hit that stretch goal. Can't wait.
hah I like Demian and Chris the most. They are not romanceable, how sad. I hope at least they are straight :)
Thanks to our kickstarter, Chris is now a dateable option in the 2020 remake. Our next goal for the kickstarter is to unlock Aldo once we hit our $4000 stretch goal, so please keep spreading the word to your family and friends if you want to unlock even more dateable characters for our 2020 remake!
can you tell what is 'side stories' exactly? it's like 'player' can choose role of another girl. or its like read 'about' two characters as a 3'd person.this is strange to see characters who mc can romance with another girls, what is the point...
Side stories is bonus content where you play as the female character romanced by the male character, so in Candice and Demian's side story, you play as Candice.
I absolutely love this demo and can't wait for the full release. I noticed you guys are already so close to your goal on kickstarter which is super exciting. Looking forward to playing more in the future. <3


Shweebe,
Thank you for playing Cafe Rouge, I just watched your entire video and I love your voice! (You're so cute!!!)
We just got funded 100% on kickstarter, so it looks like this game will be coming out on time sometime in 2020!

Thank you again for the lovely review,
-Sonya
Aww thank you! >//<

I saw and have been keeping up to date on the kickstarter page. I'm really happy for you all. Can't wait to play the full version.
It's a revised version of the old gaaaaaame! Ohmygoodness! I can't wait for this! <3 <3 <3
As Usual Gameplay from Z9ZGAMES Channel!!
With All Thanks to the Creator of the Game!!